In A&D WINES we dedicate ourselves to the production of wines from grapes grown in our own farms. We respect the unique trait of each parcel and the personality and the features of each grape variety, transforming them into wines that express their origin in an authentic way.
Story
With a family traditional of several generations in the agricultural activities in the Baião regions Alexandre Gomes received a legacy connected to its land, people and the countryside activities that always fascinated him.
In 1991 he begun planting a new vineyard with around 5 ha in Casa do Arrabalde with typical local varieties such as Avesso, Arinto and Alvarinho.
With a developed vineyard and motivated by the quality of the wines produced Alexandre and Dialina, his wife, create in 2005 the company A&D Wines and project an expansion in infrastructures and vineyard area. In this context Quinta dos Espinhosos, with 7 ha of vineyard, is acquired.
The crisis of 2008 made the penetration of the portuguese market very challenging, with A&D Wines performing much better in countries as Japan and Belgium before securing the beginning of a consolidation in the national market. This export dynamic still accounts for the majority of the sales, accounting for more than 80% of our sales to fourteen different markets despite the brand being now well established and growing in the Portuguese market.
It was in 2015 that A&D Wines decided to move forward to a more ambitious project by acquiring Quinta de Santa Teresa, another "bet" in Baião, adding 33 ha more of vineyards to the 12 ha already present in Casa do Arrabalde and Quinta dos Espinhosos. The medium-term goal is to produce around 300.000 bottles and have Quinta de Santa Teresa in the enotouristic map of the region.
In 2016 four new additions to the portfolio result from the first harvest at Quinta de Santa Teresa. This is when the brand Monólogo, with five monovarietals from specific parcels and Singular, a blend based in old vineyards designed by our senior winemaker Fernando Mouro are created. The portfolio will keep evolving as the rhythm of discoveries and evolution progresses and other brands as Quinta de Santa Teresa, Esculpido and Pintado are created.
In 2019 we "formally" launched our enotourism project.
In 2020 the totality of the 45 ha of vineyard got organic certified, therefore making A&D Wines the biggest organic wine producer from the Vinho Verde region.
In 2014 and 2015 they take the first step into markets outside European Union, namely Canada, USA and Brazil. Exports make up the majority of sales – about 90%.
In 2015, A&D Wines decide to move to a more ambitious project and purchase Quinta de Santa Teresa, another bet in Baião sub-region, comprising 33 ha vineyard, 5 ha of Casa do Arrabalde and 7 hectares of Quinta dos Espinhosos, which makes a total of 45 ha. The aim in the medium term is to achieve a production of 300.000 bottles and put Quinta de Santa Teresa in the map of Enotourism in this region.
In 2016 they present four new references of 2015 harvest, the first of A&D Wines at Quinta de Santa Teresa. They introduce the brand Monólogo for the three wines and unique parcel, namely Monólogo Arinto P24, Monólogo Avesso P67 and Monólogo Chardonnay P706. This last one is located in Quinta dos Espinhosos. They also present Singular, "blend" according to the choice and taste of Eng. Fernando Moura, oenologist at A&D Wines.
---
Vineyards
Located in the sub-region of Baião, the estates Casa do Arrabalde, Quinta dos Espinhosos and Quinta de Santa Teresa have vineyards of low to moderate yields, all in organic production mode and predominantely granitic soils, which make up a total of 45 hectares.
Located in Baião, the properties Casa do Arrabalde, Quinta dos Espinhosos and Quinta de Santa Teresa are made up of parcels of vineyards from low to medium production, organically cared for and in predominant granitic soils, performing a total of 45 ha of vineyard.
The three properties, although all located in the same sub-region, possess special, quite different features:
The vineyard of Casa do Arrabalde, exposed to the Marão foothills at 490m above sea level, produces late ripening grapes, blessed with a noticeable aroma and freshness.
The vineyard of Quinta dos Espinhosos is located at a similar altitude, 470m, but protected by the forest area that surrounds it. This farm has evidenced an appetence for the production of high-quality Avesso, Chardonnay and Sauvignon Blanc.
Quinta de Santa Teresa, the most recent element of this project, is located literally on the frontier between the Vinhos Verdes (Green Wine) and Douro regions. Its vineyards are placed at 150 to 340m above sea level. Here blossoming happens early, as well as maturation. The vineyards are divided into terraces separated by granite walls from the beginning of the 20th century. This is a unique place for the Avesso, a vine variety with a notorious acidity, which benefits from the opportunity for a complete ripening.
In the vineyards our mission has mainly to do with constant care, maintaining natural vegetal soil coverage and boosting its biodiversity, always in an organic certified production mode.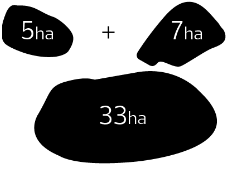 Estates

Height

Granitic Soil
---
Sustainability
The preservation of the eco-system (water biodiversity, human intervention) is a priority when the aim is to produce natural and terroir wines. We support local communities, from which we choose our workers. These are trained in the principle of appreciating what is authentic and original in our land.This way we will boost the SUSTAINABILITY of this project, not only for us but being aware both of the legacy we received from previous generations and of our responsibility towards the forthcoming ones.
We boost the soil's regenerative processes, reincorporating subproducts of the vineyard properly composted (foil, leaves, pruning material) and promoting the growth of plants for soil coverage which contribute for its fixation of nutrients.
We do not use neither synthetic products nor herbicides. We have a preventive attitude towards the vineyards' health. We promote the growth of flora and fauna that help us control the spread of diseases.
We are concerned about preserving our water resources. A properly controlled vegetal coverage contributes for preserving the proper amount of water in the soil. Water is regarded as a precious resource and its use is meticulously managed.
During the vegetative dormancy we promote grazing inside the vineyard, controlling the growth of the soil's vegetal coverage, thus contributing for its natural fertilizing.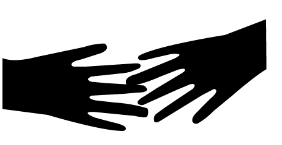 Human Intervention

Soil Management

Disease and Pest Management

Water Resources Management

Grazing
---
In the cellar
In the cellar we are expected to simply lead the vinification processes in a respectful and non-interventive way, magnifying everything good that the vineyard has given to us.
From the reception of grapes to the bottling we assure that the vinification occurs under the best conditions and the future wine may develop in a natural and harmonious way.
Adequate equipment, control processes and knowledge are used in a wise manner as means of highlighting the authenticity and personality of our wines.
"Quality, difference and personality are the aims that we pursue in the production of our wines, filled with joy and passion."